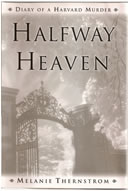 Halfway Heaven: Diary of a Harvard Murder
In May 1995, on the last day of their junior year at Harvard University, Sinedu Tadesse murdered her roommate Trang Ho, and then committed suicide.
Sinedu had arrived at Harvard from Ethiopia and Trang was a Vietnamese emigrant. For the two families, sending their daughters to Harvard was—as Trang's family described it—"halfway heaven," a stepping stone to the American dream. Instead they met with the darkest of fates. The book is based on Sinedu's diaries, collected by the police after her death, which provide a heartbreaking glimpse into the inner life of a tormented girl, her struggles against an increasingly dangerous depression, and her failed attempts to get help. Halfway Heaven raises profound questions about the nature of female friendship, obsession, despair, and the destructive power of loneliness.
read essay from The New Yorker >
read reviews >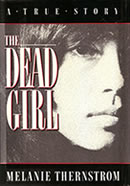 The Dead Girl
One Sunday in November 1984, Roberta (Bibi) Lee, a Berkeley student, went running with her boyfriend, Bradley Page, in a state park. Brad came back alone, saying Bibi had run off on her own.
Melanie Thernstrom—Bibi's closest friend—traces the search for Bibi, the discovery of her body, Brad's opaque confession and recantation, his trial, and the haunting questions that linger about the case. Praised by literary critics such as Harold Brodkey, Helen Vendler, and Harold Bloom, The Dead Girl draws upon diary excerpts, anecdotes, poems, letters, trial transcripts, and literary theory to create a strikingly original post-modern collage of memory, loss and redemption. With its enduring themes of innocence, evil, and the tangle of human motives, the book is an unforgettable elegy to a dead girl and a complex exploration of the nature of reality and the shifting, suspect ways we use metaphor to try to create a true story.
read reviews >