Podcast Interview
Melanie was recently interviewed on the history of pain by Dr. Phil Stieg for his podcast This Is Your Brain With Dr. Phil Stieg. Part one of her two-part interview is available now. Apple iTunes > Google Play > web player >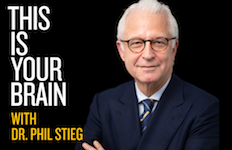 Past Events
On-line interviews on The Pain Chronicles >
Thursday, May 6, 2010: lecture on pain as part of the Gardiner Lecture Series of the Program for Humanities at the Yale University School of Medicine.
Wednesday, September 8: Keynote Speaker at PAINweek in Las Vegas, NV. Her talk is available for streaming. (The keynote starts roughly 20 minutes in; you can fast-forward by clicking at the bottom of the video window, though only as far as the blue download indicator has progressed.) streaming video >
Friday, September 10: The Pain Chronicles reading at Elliott Bay Book Company, Seattle, WA.
Wednesday, September 15: The Pain Chronicles reading at Kepler's Books Menlo Park, CA
Thursday, September 23: The Pain Chronicles reading at Book Passage San Francisco, CA
Tuesday, November 9: The Pain Chronicles reading at KGB Bar New York City, NY, a reading and conversation with Dan Menaker
Friday, November 12: Blaustein Pain Lecture Series, Grand Rounds, The Johns Hopkins University School of Medicine
Saturday, February 12, 2011: panel discussing reproductive technology at Stanford Medical School, following a performance of Taboos, a play by birth-control-pill pioneer Carl Djerassi
Tuesday, February 22: talk at Oregon Health and Science University PAIN Day, Portland, OR
Tuesday, March 8: a discussion on the topic of third-party reproduction with Prof. Ted Conover at the NYU Journalism Institute details >
Thursday, April 7th: keynote speaker at the Oregon State University Gerontology Conference, Corvallis, OR
Thursday, April 7th: Visiting Writer Lecture at Oregon State University, Corvallis, OR: "The Pain Chronicles: Pain, Narrative, and Culture"
Saturday, April 9th: keynote speaker at Advances in Pain Management, University of Rochester
Saturday, June 25th: talk at Pain Society of Oregon 2011 Annual Clinical Meeting, Eugene, OR Medical Center, Rochester, NY
Thursday, November 15th, 2012: reading at Penn State University as part of the Mary E. Rolling Reading Series
Saturday, April 13, 2013: award presentation at American Academy of Pain Medicine's Members' Business Meeting (Ft. Lauderdale, Florida): Presidential Commendation for "work on the Institute of Medicine Committee on Advancing Pain Research, Care and Education, and as author of The Pain Chronicles"